COVID-19 MESSAGE & GUIDELINES
Message from Chief Executive Officer
We, at Aphrodite Hills Resort, put health and safety of our guests and staff as our top priority. The new Covid-19 reality has adjusted our daily operations and increased our attention to safety.
Our staff is kept educated on up-to-date information on coronavirus along, with official guidelines and mandates, and we are responding based on the advices of public health authorities.
All our front-line employees have been tested for Covid-19 and we are doing our utmost best to provide you with a safe and healthy stay, so you can enjoy your memorable stay with peace of mind.
Welcome to Aphrodite Hills Resort. You have reached your destination!
– George Misirlis
Aphrodite Hills Resort now proudly holds the High Level COVID-SHIELD CERTIFICATION
The Private Certification Scheme "COVID-Shield" was developed with a focus on Health, Safety and Business Continuity. The scheme sets out basic requirements and procedures that Organization must implement for the prevention of the inflow or spread of corona virus disease, in the Organization's facilities. Covid-Shield is addressed to all companies that due to their activities favor association, hospitality and generally have public gathering places.
Our company and its dedicated team implement the appropriate procedures and the appropriate practices by the competent authorities and the scientific community to prevent the transmission of the virus.
We got certified because our trained and professional team provide the means and infrastructure needed to implement procedures and practices and follow all instructions as we were informed by the National Health Organizations and other institutions (e.g. WHO).
High Level Covid-Shield Certification added value to our organization through the reliability and strength that reflects our brand and highlights our commitment to provide protected services.
This increases confidence to our guests, our owners, and our staff.
Stay Safe in our safe DESTINATION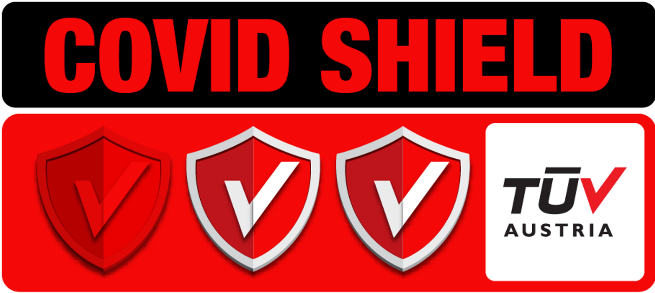 Guidelines & protocols for your protection
Hotel by Atlantica (atlanticahotels.com)